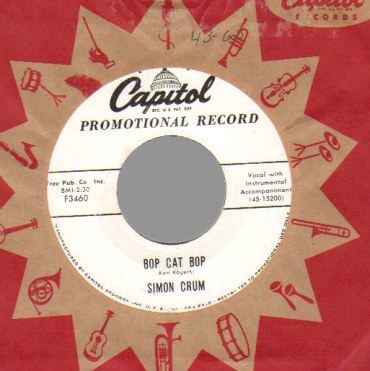 Condition:

EX / EX

[Media / Cover]
Label:
Capitol F-3460 DJ w/ CS
Genre: Rockabilly/Early R&R
Release Country: US
Release Date: 1956
Scarce promotional issue w/ Capitol company sleeve

Great jivin' Rockabilly novelties, hot mover b/w bluesy stroller

Song samples clip 1 and clip 2

Overall or 'Vinyl label sound' or 'record / PS' if so :
EX+/- NM NM !!!
Clean and glossy record w/ minor storage scuffins, near perfect label and sound !
Seller Reference: FLD-ST09830



1

copy

in stock

.
Add to Wish List
Add to Watch List
Continue Shopping